A belated Happy New Year to you all.
May 2023 bring you all that you wish for, my beloved friends and followers.
I have to say 2022 was definitely one of my best yet, and an incredible return to the world of live music after the Covid-induced droughts of the years before…..my best yet? I'm not sure, I've a soft spot for 2019 as everyone reading this knows but it's up there for sure.
Without further ado, and I know how you've all been waiting here with baited breath, here are my Top 10 SK highlights for 2022:
1 – Returning to Sweden for the first time since 2011, and only my second time as a professional musician for a wonderful tour, stacked full of laughter and adventure. I'm definitely not going to leave it 11 years until the next time.
2 – My first ever tour of the unique country of Italy, having only played a handful of shows there before, I certainly relished the downtime in this inspiring place, not to mention the wonderful audience.
3 – My best ever tour of Canada….and that's saying something! Five provinces, two new to me, and experiences the length and breadth of this magnificent country that have provided me with the inspiration to create again and again.
4 – A welcome return to the Edinburgh Fringe after a four-year absence with my own solo show (which received a lovely review you can read here) and the launch of a lunchtime instrumental guitar show Songs Without Words with the wonderfully talented Paul Tasker (a Fringe musical highlight according to Edinburgh Live . Stay tuned for further possibilities for this show for 2023 please.
5 – The release of the video for 'Impunity', filmed on a glorious evening in Nanoose Bay with two fantastic collaborators Rachael Dudley & Bronwyn Claire Asha, the end result was even better than I'd hoped for. Have a gander here, and please don't forget to subscribe to the channel .
6 – After three long years in the making, finally releasing my best album yet 'You Can't Win Every Time'. Thanks to all those who made such vital contributions, in no particular order – Ian McCalman, Peter Haigh, Graeme Hogge, Bob Miller, Kirsty Miller, Rebbe Rebbestad, Rory MacDonald & Neil D Mart. Loving the audience reactions to the new songs and album so far, and thanks so much for all your support.
7 – The critical response to 'You Can't Win Every Time' here in Scotland has been really heartening to see. In addition to radio play on BBC Radio Stations across the UK, both the Scotsman and the Herald wrote some very kind words about the album.
8 – The 'You Can't Win Every Time' tour with Bronwyn Claire Asha in September/October 2022. After only meeting at the end of June (see numbers 3 and 5 above!) Bronwyn arrived in Edinburgh in August and with limited time to rehearse we put together a show based around the new album. It was a blast with so many great experiences, taking in Switzerland, Germany and the Netherlands.
9 – My 12th annual Autumn European Tour in late October through early December. This time taking in Switzerland, Austria, the Czech Republic (my first shows there in seven years!), Germany, the Netherlands and Belgium with the first half of the tour solo, and the second half again with Bronwyn.
10 – Finishing the year on a high with this great feature article about the song 'A Tale Of Two Unions' in The National which you can read here.
I would like to express my heartfelt gratitude to anyone who has hosted a concert and/or helped me on the road in any way, attended a concert, purchased an album, subscribed to my YouTube Channel or Instagram Page, read my posts and website blogs and written supportive messages and comments. Once again the support has been amazing, and I simply could not continue in this incredible yet insane life of a troubadour without you all.
I can confirm 2023 is set to commence with an almighty bang – stay tuned!! And expect new music later in the year, along with new collaborations and development of existing ones –
.
Here's hoping 2023 shall be a successful and prosperous year for us all – may you all be healthy, wealthy and wise in the year to come.
Sláinte
SK x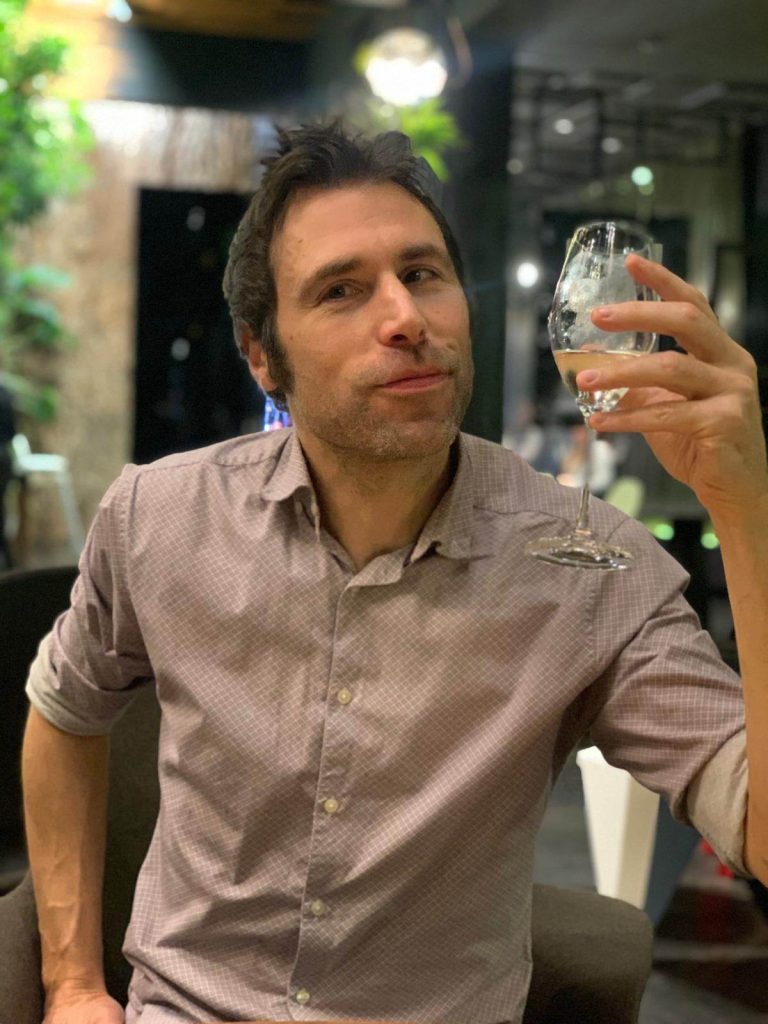 Happy New Year! SK x